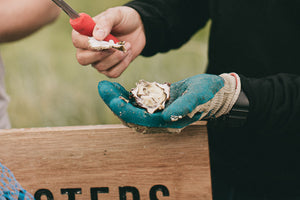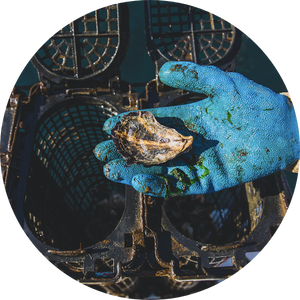 FRESH. BEAUTIFUL. BIVALVES.
At Baywater Shellfish, we are proud to bring you the very best of the Pacific Northwest's oceanic bounty. Our family-run shellfish farms are nestled in the idyllic setting of Thorndyke Bay and the northern Hood Canal, where the pristine ocean quality, revitalizing tides, and plankton-rich waters come together to imbue our products with a unique and unparalleled flavor. We are dedicated to cultivating our shellfish using simple, sustainable, and environmentally-sensitive methods, ensuring that every harvest is not only delicious but also respectful of the fragile ecosystem that surrounds us.
With our commitment to quality and sustainability, you can trust that every bite of our shellfish is a testament to the natural beauty and richness of the Pacific Northwest. From the refreshing brininess of our oysters to the succulent sweetness of our clams, we invite you to experience the unique character and flavor of our products, all while supporting our mission to protect and preserve this pristine corner of the world.
HISTORY
Dr. Joth Davis and his wife Karen founded Baywater in 1990 with a simple idea: maintain the environmental integrity of Thorndyke Bay and Hood Canal while providing shellfish of the highest quality.
As Baywater continues to develop, we hold steadfast in our commitment of stewardship to the Hood Canal and greater Puget Sound, doing our best to ensure our rugged landscape remains untouched while still allowing us to grow world-class products.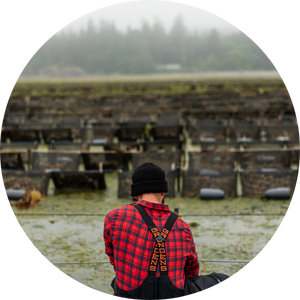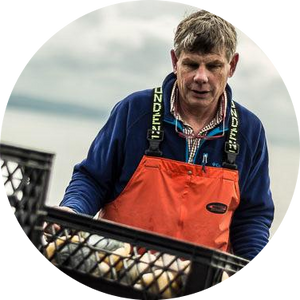 Joth Davis, Ph.D.
Joth sold the first Baywater Sweet oyster in 1990 while pursuing a Ph.D. in Fisheries Science at the University of Washington. As Joth's career as a marine biologist flourished, he simultaneously grew Baywater into a local favorite with Seattle's premier oyster bars and restaurants. Over time, Joth and his family further utilized the bountiful tidelands of Thorndyke Bay to offer clams and geoduck to meet a growing demand for locally-grown, sustainable shellfish.
Next Gen
Led by Joth Davis' expertise, Baywater Shellfish continues to grow with a new generation of shellfish farmers. With a commitment to excellence and sustainability, our team strives to maintain the same standards of taste and quality that have defined the company since its inception, while also exploring new technologies and growing techniques.
Through our dedication to sustainability and innovation, Baywater Shellfish is committed to delivering the highest quality products to our customers while also preserving the pristine beauty of the Pacific Northwest's marine ecosystem for generations to come.